Speakers
Dame Carolyn McCall
Chief Executive Officer, easyJet Airline Company Ltd
Carolyn McCall joined easyJet on 1 July 2010 as Chief Executive Officer.
Since joining easyJet Carolyn has been responsible for improving the airline's punctuality to industry-leading levels as well as introducing important customer innovations like allocated seating.  Her strategic focus has resulted in a series of milestone events including reaching the landmark of carrying 70m passengers annually and attracting more business travellers, with more than 12m now flying with easyJet each year – always ensuring easyJet provides easy and affordable travel for all.
She graduated from Kent University with a BA in History and Politics and from London University with a Masters in Politics.
Carolyn Pearson
Founder and CEO, Maiden Voyage
Carolyn Pearson is the founder and CEO of Maiden Voyage.  Maiden Voyage started life as a social network to connect female business travellers .  Today over 8000 women in over 80 countries use the platform, there's a corporate solution used by the likes of BP and Richemont and Leeds Beckett University.  Maiden Voyage set the standard for 'female friendly hotels and also provides female traveller safety training and a there's also a certified TMC programme.
Carolyn has been appointed to the GBTA Risk Committee where she represents women travellers and is a regular speaker at travel industry events around the world
Sean Fitzpatrick
Sean Fitzpatrick is a legend of international rugby and international sport. He was captain of the mighty New Zealand Rugby Team, the All Blacks. Sean played 92 international rugby matches for the All Blacks from 1986-1998, including a world record of 63 consecutive Test matches and 51 Test matches as captain of New Zealand.
Sean is still very much involved in rugby, he is currently an author and journalist to various international publications, as well as a pundit on Sky Sports. He is founder of the sport-to-business leadership company 'Front Row Leadership' offering consultation, leadership and motivational advice to senior global management at companies such as Microsoft, Renaissance Capital, Hewlett Packard, Nestle, General Motors, Heinz and many more
.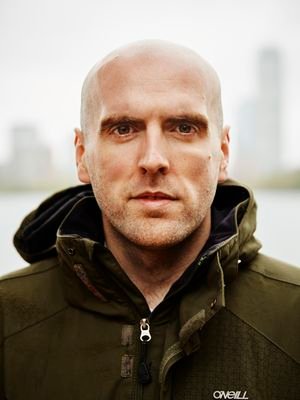 Simon Wheatcroft
Simon Wheatcroft refuses to let blindness hold him back. Whether he is competing in ultra-marathons, climbing mountains or going about his day to day life, he combines the use of technology and his fundamental belief and trust in his own abilities and body to overcome what many would consider insurmountable barriers and achieve his goals. Simon's unique blend of ferocious drive, along with his background in technology and psychology, enables him to push the boundaries of possibility and challenge the audience to explore what they can achieve
Leveraging his experience of working with leading technology firms (IBM, MIT and Google), Simon is creating the next generation of technology that will continue to enable himself and others to achieve what many bystanders would consider unattainable. Much of this technology will be put to the test as he seeks to test the boundaries of what is humanly possible as the first ever blind person to run solo the 4 Deserts Marathon in Namibia in May 2016.
Anthony Horne
Director, Business Development, Oxford Economic
Anthony Horne manages global business development for the economic consulting division.
Anthony joined Oxford Economics from the American economics firm EMSI, where he led their business development work in the UK.  Prior to that, he worked within the public sector in a range of executive level roles.  He holds a BA in Economics from the University of Manchester.
Crispin Humm MBE
Head of Customer Journey, Rail Delivery Group
Crispin joined RDG on 9th May 2016 from Barclays Bank.  He held two roles there; first he was a Customer Experience Manager in the Design Office and more recently, a Chief of Staff in the UK Private Bank. Prior to that, Crispin was a Commissioned Officer in The Parachute Regiment and served in a number of theatres across the globe. Crispin is now focussed upon driving the Team Experience to deliver a consistent and exceptional experience across the entire customer journey.
Eric Hallerberg
Managing Director, Sabre
As Country Director, Hallerberg leads Sabre's travel marketplace business in the UK and Ireland, which is the largest for Sabre in the region.  He is tasked with growing the company's customer base, and maintaining successful and trusted relationships with Sabre's existing travel management company clients, technology partners, as well as leisure and generalist travel agencies in the UK and Ireland.
He earned a PhD in Economics from Emory University in Atlanta, Georgia.  He also earned dual degrees – a BA in History and a BBA in Finance – from Southern Methodist University in Dallas, Texas, spending part of his studies at University College, Oxford.
Marc Pettican
Sales and Account Development, Barclaycard
With over 20 years in the commercial payments sector, Marc Pettican has seen significant development in technology and innovation, and often been a driving force in shaping this for customers. He started with Barclays in 1994, with the majority of his experience in a succession of senior sales, account management and leadership roles in Barclaycard Commercial, including the payment acceptance, issuing and most recently as Managing Director of Barclaycard's newest partner, The Logic Group. After spending 2 years transitioning the payment and loyalty technology provider to Barclaycard Business Solutions, he has recently taken up a new role as Managing Director for Commercial and Multinational Clients for Barclaycard Commercial Payments.
Liz Emmott
Head of Sales, Amadeus UK
Liz joined Amadeus in 2016 as part of the senior management team and is responsible for delivering the technology company's commercial strategy and leading its expanding new sales division. Liz's role is designed to enable travel companies across the leisure and business sectors to achieve competitive advantage by deploying technology that drives productivity gains as well as growing revenues by adopting best practice travel retailing. Prior to joining Amadeus, Liz has held senior VP positions at American Express Europe across the payments, financial services, and corporate business travel sectors.